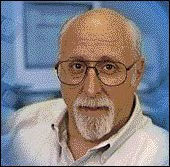 Walt Mossberg, venerable old fogey of personal electronics, likes the new set of big LCD compact digital cameras introduced at PMA this year. Tested were the Olympus Stylus 710, Nikon Coolpix S5, and the Canon SD630 with the Canon coming out on top.
Overall, we preferred the Canon. In addition to its superior pictures and larger screen, the Canon had a much cleaner user interface than the others. Many things about the Canon felt more like a tiny computer than a digital camera.
The Nikon and Canon were on par picture quality wise, but the Nikon requires a dock to actually remove pictures from the unit. The Olympus requires xD storage, which automatically deducts points from any review(we need to do a review of why to not buy cameras that don't use SD or Compact Flash, but trust me, just don't). Walt also found the Olympus a little more difficult to use.